Over
60

Years of Customer Satisfaction
Reger Manufacturing Company, a family business founded in 1948, is a full-service provider of superior products, including CNC machining, automation equipment, mechanical handling equipment, assembly equipment, prototype tooling, special machinery, and fixtures. Our experience of producing dependable, cost-effective products and professional services, coupled with our processing capabilities, proves to our customers that Reger Manufacturing provides total customer satisfaction.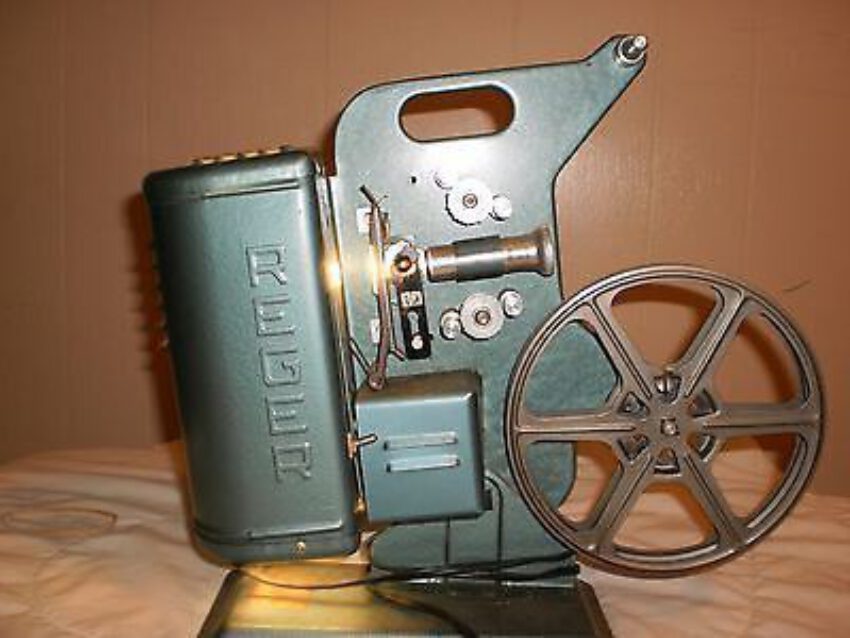 The Reger Manufacturing Projector
It all started here. Reger Manufacturing built quality movie projectors from 1948 to 1958. Built to last, many film collectors still collect and restore our original projectors to this day.
| | |
| --- | --- |
| 1948 | Reger Mfg. was established, the product was the Reger movie projector. |
| 1958 | Ceased production of projectors; started detail machining for the automotive industry. |
| 1985 | Reger Mfg. purchased by Gale English. |
| 1986 | Took delivery of first CNC piece of equipment and started building assembly equipment in addition to detail machining. |
| 1993 | Moved into a new facility in Clinton Township and expanded by 300%. |
| 2002 | Began diversification effort. Currently, 40% of work is out-of-state, and automotive makes up less than 60% of overall product output. |
| 2007 | Reger Manufacturing began purchasing new and larger equipment for the next expansion effort. |
| 2008 | Purchased current location in Fraser and expanded by 200%. |
| 2009 | Moved to the current Fraser location. |
| 2011 | Gale English retires. |
Al English
President, Sales, Quotations, Plant Management, Scheduling
32 yrs. in industry
Al is the current president and C.E.O of Reger Manufacturing. He started full-time work in August of 1985 and has far-reaching experience in all aspects of machining before his advancement to estimating and routing in 1998. In addition to his normal duties, since ​'98, Al's role has been total management responsibility. His management skills have allowed Reger to not only survive the current recession but to expand the organization.
Dana Marino
Office Manager, Accounts Receivable / Payable, Purchasing
13 yrs. in industry
Working as the Vice President of Finance, Dana graduated from Fraser High School in 1987 and worked for G&L Industries as an accountant for 4 years. She graduated from Oakland University with her Bachelor's degree in 2004 and received her Master's certificate in 2007. Dana has been working for Reger since February ​'10.